Fireworks Transport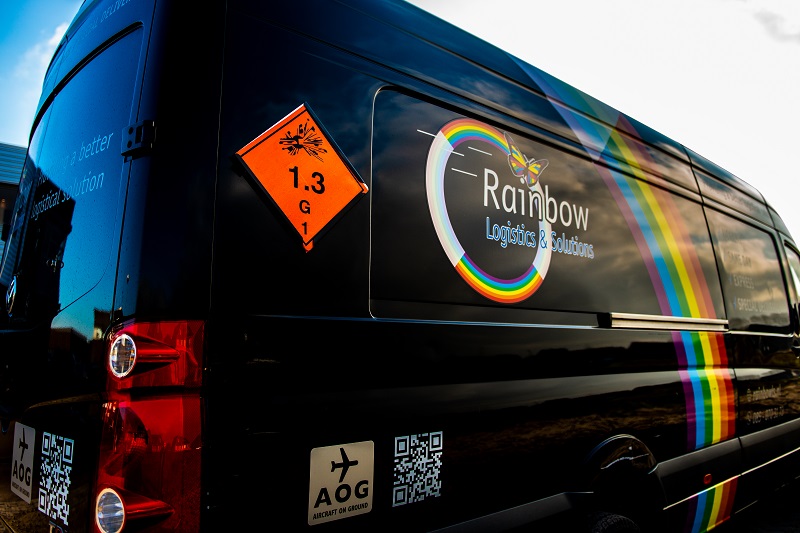 When you think of fireworks you mostly think of New Year's Eve, but did you know that fireworks are also transported year round? Rainbow Logistics & Solutions B.V. is specialized in the transport of fireworks, we are a transport company certified for the transport of dangerous goods (ADR).
We are proud that we can provide fireworks transport all year round for various customers. Both for fireworks festivals - which take place from May to September - and for other events, such as Tomorrowland, Defqon, Andre Rieu or Sail 2020.
Our customers choose fireworks transport via Rainbow Logistics & Solutions because we:
Our cars are EX/II approved by the RDW
Rainbow Logistics & Solutions attaches great importance to quality and service. As a result, we have our vehicles EX/II inspected by the RDW.
When a vehicle is EX/II approved, it is intended for the transport of substances and objects in ADR class 1. Our vehicles are inspected annually, to meet the requirements of fireworks transport.
Loading and unloading in Germany (Befähigungsschein)
We have a Befähigungsschein permit, according to the sprengstoffgesetz sprengG. The Befähigungsschein allows us to transport both consumer and professional decorative fireworks in Germany.
Loading and unloading in Belgium
We are also allowed to load and unload in Belgium, by means of a permit from the 'Federale Overheidsdienst Economie' in Belgium. 'De Federale Overheidsdienst Economie' is a Belgian federal public service whose mission is to create the conditions for a competitive, sustainable and balanced operation of the goods and services in the Belgium market.
Even though the ADR does not require this, in many cases two people at the age of at least 21 years, must be present in the vehicle when explosives are transported in Belgium. One of them must be a sworn supervisor. The obligation depends on the category and amount of explosives.
Rainbow Logistics & Solutions has the expertise to arrange Belgium fireworks transport for you!
Separately insured for fireworks transport
Rainbow Logistics & Solutions is separately insured for firework transport. We are insured for €10,000,000, against damage for accidents involving dangerous goods.
We carry the following substance identification numbers:
UN 0333 - 1.1G
UN 0334 - 1.2G
UN 0335 - 1.3G
UN 0336 - 1.4G
UN 0337 - 1.4S
Rainbow Logistics & Solutions: your specialist in the transport of fireworks!
Would you like to use this special transport or more information?