No professional diploma, but a NIWO permit?
You can hire the expertise of our transport manager for your transport company.
We guide you through the application, and if you meet the requirements applicable to NIWO, the NIWO permit will be awarded to you.
For more information call 085-0703173
or send an e-mail to: info@rainbowls.nl.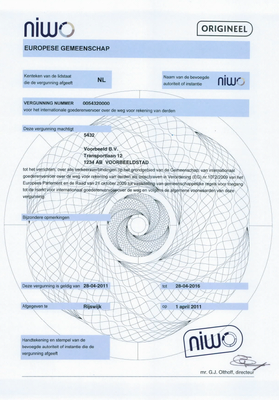 More information can be found on the NIWO website.